The first time I realised that wild swimming was the pathway to better mental health occurred after a moment of pure terror. Perched on the edge of a cliff wearing a wetsuit and giant plastic diaper, staring down into a white turbulent mess of water bashing against the base of the cliff under me, I vaguely remember a countdown to three and the grinning faces of people around me. I definitely remember the unbelievable scream of genuine terror as I jumped, before the unbelievable shock of being submerged in freezing cold water.

Now coasteering may not be for everyone, but if you feel like life may need a large cathartic shock to the system, then immersing yourself in cold water in a natural environment can be a hell of a lot of fun.

The practice of wild swimming, swimming in natural environments such as rivers, lakes, ponds and the ocean, is on the rise. As the pandemic has seen swimming pools and leisure centres close, people have turned to the great outdoors and are revelling in the mental health benefits that come from being at one with nature.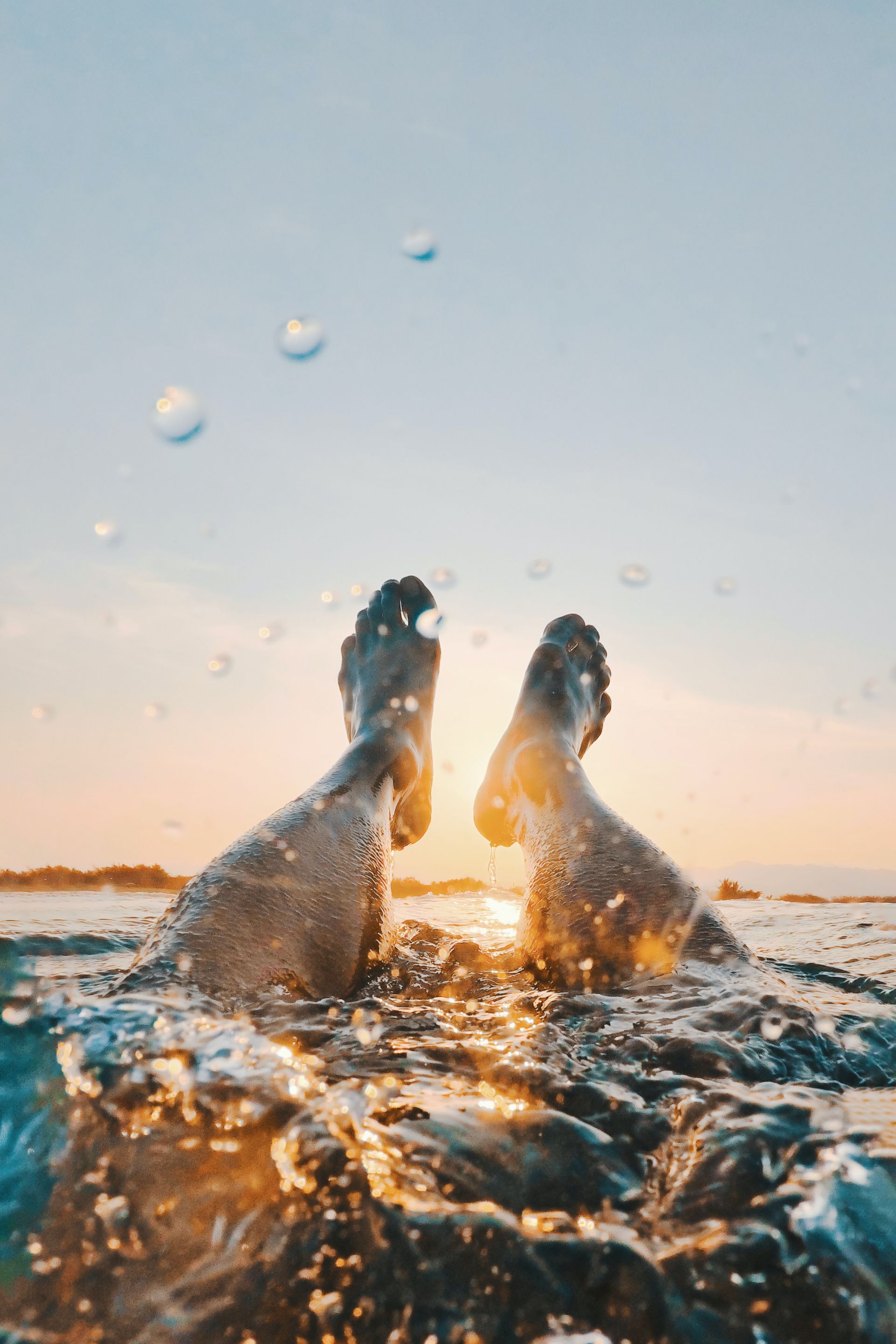 Five Ways in which wild swimming can boost mental health
1. It's meditative
Swimming amongst nature allows an individual to truly disconnect from the world around us. In a society overstimulated by technology there aren't many places where you are forced to connect solely on the one environment you are in. Coupled with the fact that swimming is a type of cardio where you must focus on breathing, therefore creating a meditative effect that should not be undervalued.

2. It's the original cold water therapy
Before the Ice Man, Wim Hof, shared with the world his approach to cold water therapy, cold water baths were advocated by Florence Nightingale, Charles Darwin and George Bernard Shaw as positive treatments to strengthen physical and mental health. Being immersed in a large body of cold water triggers the immune system into producing more white blood cells, increases metabolism, reduces cholesterol, lowers blood pressure and has even been known to boost libido in both men and women. A cold shower does a lot more than quell passion.

3. It aids burnout recovery
A condition similar to depression, burnout is increasing within the working population with symptoms of listlessness, exhaustion and the feeling of constant stress. Taking a dip at the local watering hole is a great method to reset your energy level with the coldness of the water causing the body to boost dopamine by 530%, leaving you feeling re-energised.

4. It puts you at one with nature
Research has proven that being surrounded by nature whether on a walk or taking a swim is extremely beneficial in reducing boosting our mental health and reconnecting with our inner selves, the idea that we are being nurtured by nature. Our ancestors evolved in wild settings and relied on the environment to survive. We are driven to connect with nature.

5. It's can treat depression
Throughout the pandemic, the level of stress people feel has risen dramatically with 4 in 10 people in the US reportedly suffering from anxiety or a depressive disorder. Alongside an increase of people suffering from alcohol dependence, over eating, and poor sleep. A study in the British Medical Journal has shown that weekly open (cold) water swimming can decrease the symptoms of major depression, to the point of even reducing the reliance on medication.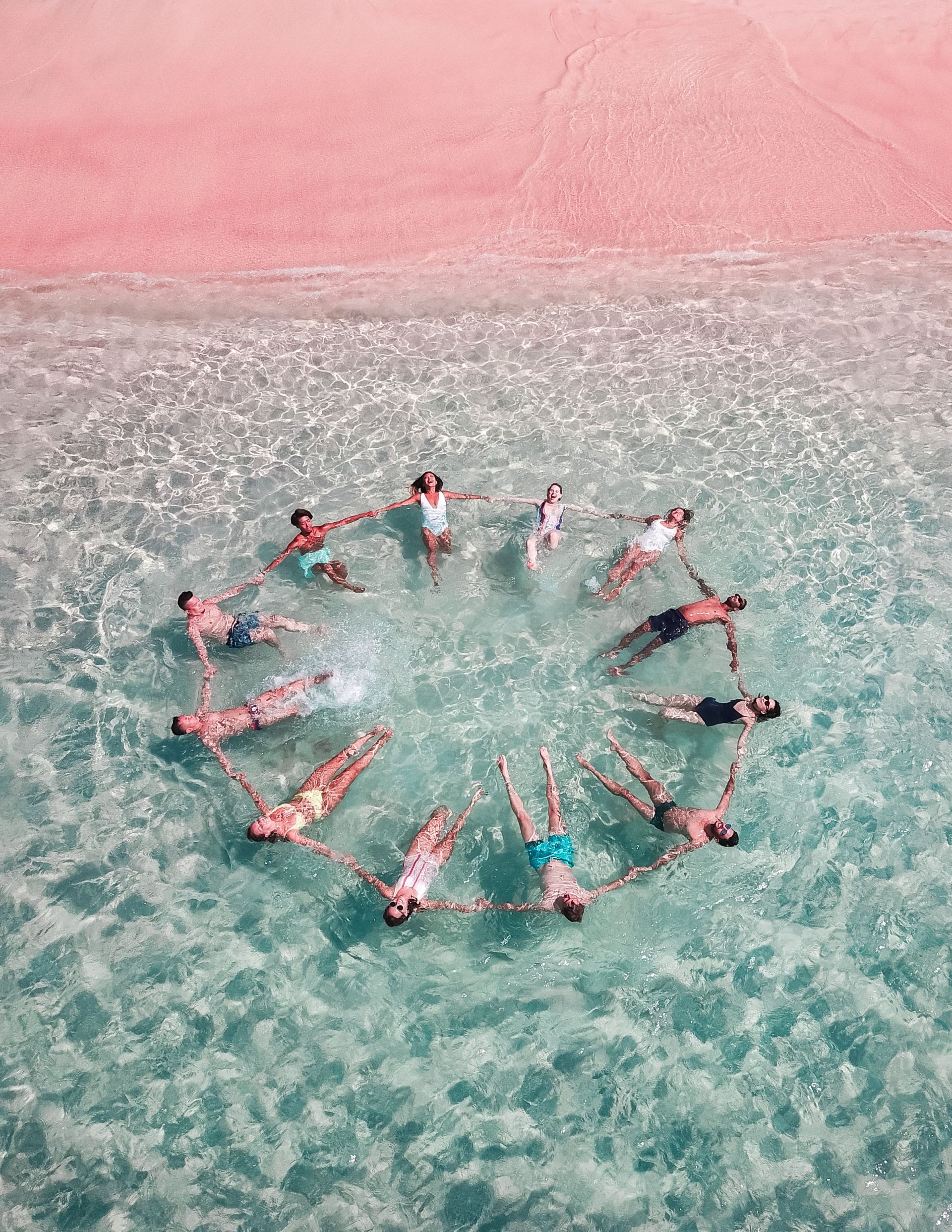 Where to swim

Before you take the plunge in your local pond or lake, take care with where you plan to go wild swimming.

In the UK, all water bodies on public land are free for you to swim in; however, you do need to be conscious of water quality and safety in the water. Rivers and free flowing bodies of water will have currents that you need to be aware of, plus you need to make sure you don't swim into a section that flows through private land. Make sure you are able to access the water body from the river bank or side easily and safely.

Check out the advice provided by the wild swimming community for tips and tricks on where to go and how to make the experience an enjoyable one.
author bio
Elizabeth Arnott

Former secondary school teacher turned freelance writer, Elizabeth is a mum of three young boys who believes the world is the best classroom. With a degree in Geography and Archaeology, she can often be found exploring her local community searching for hidden gems.
In addition to her published magazine articles, Elizabeth shares her stories of local inspiration on her blog
www.franklyb.com
.
Created with